We strive to reach those who are searching.
"Go ye therefore, and
teach all nations, baptizing them in the name of the Father, and
of the Son, and of the Holy Ghost. Teaching them to observe all
things whatsoever I have commanded you: and lo, I am with you
always, even unto the end of the world." Matthew 28:19-20 KJV
​
"Therefore go and make disciples of all nations, baptizing them
in the name of the Father, and of the Son and of the Holy Spirit,
and teaching them to obey everything I have commanded you.
And surely I will be with you always, to the vary end of the age."
-Matthew 28:19-20 NIV
Services
Sunday Bible Study- 9:30 am
Sunday Worship- 10:20 am
Sunday Evening Worship- 6:00 pm
​Wednesday Bible Study- 6:30 pm
Worship live with us on our Live Facebook feed or on KATX 97.7 from 10:20-11:00 or by listening below.

Your browser does not support the audio element.

Check us out on our Facebook page to stay up to date on our current projects and mission work.
Powered by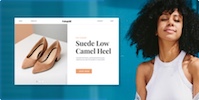 Create your own unique website with customizable templates.